While players like Sonny Weems and
Ty Lawson deal with racism overseas
, several NBA players have chosen to keep loose with some good ol fashioned flag football.
Kevin Durant being the most recent notable NBA'er to sport the flags when he surprised some university students in Oklahoma by dropping in on their flag football game. The news here? Durant stays in OKC during his free time.
Moving to L.A. next, the usual suspects of the Drew League take a break and lace up for their own games. Here are pictures of DeMar DeRozan (which also includes Matt Barnes and Corey Maggette), Nick Young, and Brandon Jennings' squads.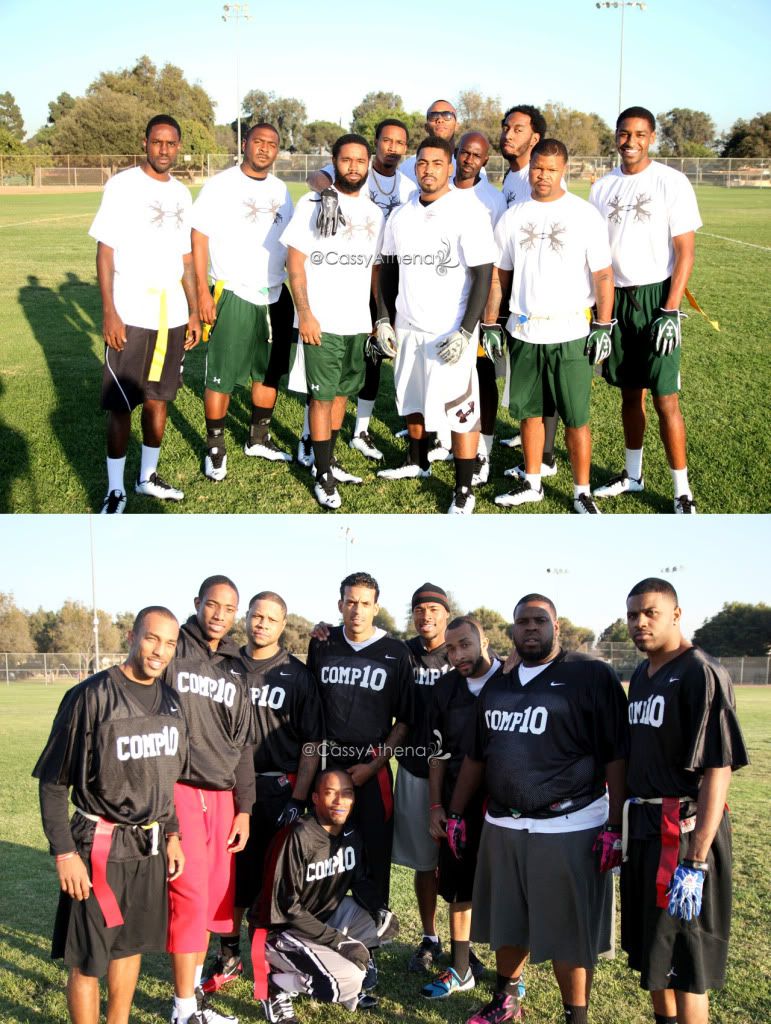 Which got me thinking? Who's who in the NBA when it comes to the football world?
Most likely to turn into Megatron? LBJ or Dwade?
Most likely to be that QB who has more rushing TDs than passing TDs? Monta Ellis.
Most likely to form their own Revis Island? Debatable, but I like Rajon Rondo or Tony Allen here.
Most likely to compete for rushing title? Derrick Rose