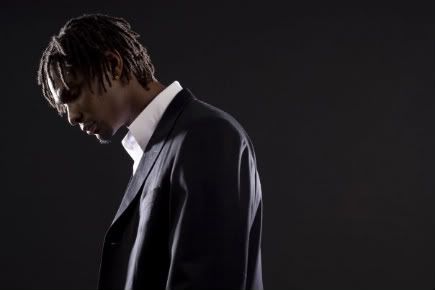 So one day in late April, I checked in on my blog and noticed a lack of something. Sifting through them, I found pieces on Hedo, the Young Gunz, the Amazing Race, video games, the Olympics, etc. But the one thing that was truly missing was a piece about the franchise - CB4. And yeah, sure, maybe I did that because every other media outlet was beating the whole "Chris Bosh" topic to death; but still.
Like many others, I don't want to take Bosh for granted. And so with the realization that he may be gone very soon, I wanted to dedicate the next 30 days or so to him with my writing and this very blog. After all, this may be my last chance to discuss him on here.
The mission - should you choose to read it - is simple. Everyday, I'll breakdown a different team's outlook in regards to acquiring our franchise player. We'll take a look at how a potential transaction will affect both sides of the spectrum, and whether or not such a move could potentially go down.
Disclaimer: Let's please keep in mind that I'm not majoring in the NBA's Collective Bargaining Agreement; so if there's a few errors here and there in that regards, please let me know. Thanks!
Previous Piece: The Denver Nuggets
Today's Piece: The Detroit Pistons
Players Of Interests
Richard Hamilton
Tayshaun Prince
Ben Gordon
Jason Maxiell
Rodney Stuckey
Austin Daye
Jonas Jerebko
Ladies and gentlemen, to your left, you'll see a prime example of what happens when you mess around with a formula that works: The Detroit Pistons! Having been built recently through players with high basketball IQ both on the offensive and defensive end, the Pistons went a different route last summer. Their off-season blockbuster acquisitions included the likes of Ben Gordon and Charlie Villanueva. And not to anyone's surprise, they were teased for picking up two dudes only known for their offensive arsenal but with no interest whatsoever in playing defense.
As expected by many, this experiment turned out to be a failure. Both Charlie and Ben were hampered by injuries, and neither player was able to tap into what made them so successful in their contract year.
But through it all, I fully expect this team to bounce back next season. Why? This franchise is just too proud to have another horrid year. Keeping in mind they stay healthy, this very same team would challenge for a late playoff spot. But I don't think that's good enough, so let's say they take a shot at Bosh.
The problem with Detroit is that they're kind of like us. There's a lot of serviceable players on long expensive contracts, but no stars, future stars, or players on bargain deals. With that in mind, we are pretty poor potential Bosh partners.
One thing I can see Detroit wanting to do and BC probably not minding is taking on Piston players with long term deals. I'm talking about Rip Hamilton and Ben Gordon. If a Bosh deal went down, one of these guys would definitely be sent our way. We take the contract off their hands, while we provide a change of scenery to a player still capable of lighting it up.
I think obviously their most attractive piece is Tayshaun Prince. Again, he doesn't do anything special, but he knows how to win and more importantly, he's got a 11 million dollar expiring contract attached to his name. There's nothing ever wrong with adding more length.
Three other players that wouldn't be bad pickups are Maxiell, Jerebko, and Stuckey. If for some reason we can't retain Amir Johnson, Maxiell wouldn't be a bad pickup to replace him if we were to deal with Detroit. Jerebko is another big in that mold who would probably be just as effective as Maxiell but at a much cheaper price. And lastly, Stuckey would be a fairly decent option as a scoring point guard next to Hedo Turkoglu.
My Preferred Scenario:
Raptors Trade Chris Bosh, Jose Calderon,
Pistons Trade Tayshaun Prince (expiring), Austin Daye, Rip Hamilton
It was tough to come up with a trade that both made sense for the Raptors and the Pistons/Bosh. I'm not exactly sure Bosh would be amped up to play with Stuckey/Gordon/Villaneuva. But if you're asking me what I would prefer back from Detroit, this package would be it. Prince provides us with salary cap, Daye gives us that length and a young piece moving forward, while Rip Hamilton becomes the perfect player to pair up with Turk. For the Pistons...umm...well, I dunno. I guess if you could find a decent rebounding and shot-blocking big, as well as a defensive stopper at the 3 spot, you could have pretty well rounded team there....
More Likely Scenario:
We just stay away from each other.