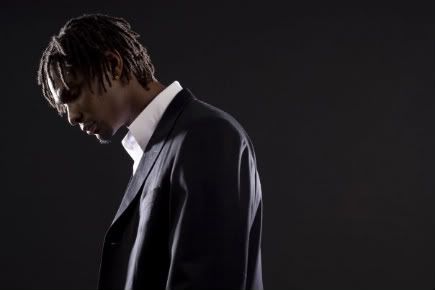 So one day in late April, I checked in on my blog and noticed a lack of something. Sifting through them, I found pieces on Hedo, the Young Gunz, the Amazing Race, video games, the Olympics, etc. But the one thing that was truly missing was a piece about the franchise - CB4. And yeah, sure, maybe I did that because every other media outlet was beating the whole "Chris Bosh" topic to death; but still.
Like many others, I don't want to take Bosh for granted. And so with the realization that he may be gone very soon, I wanted to dedicate the next 30 days or so to him with my writing and this very blog. After all, this may be my last chance to discuss him on here.
The mission - should you choose to read it - is simple. Everyday, I'll breakdown a different team's outlook in regards to acquiring our franchise player. We'll take a look at how a potential transaction will affect both sides of the spectrum, and whether or not such a move could potentially go down.
Disclaimer: Let's please keep in mind that I'm not majoring in the NBA's Collective Bargaining Agreement; so if there's a few errors here and there in that regards, please let me know. Thanks!
Previous Piece: The Boston Celtics
Today's Piece: The Charlotte Bobcats
Players of Interests:
Tyson Chandler
Nazr Mohammed
D.J. Augustin
Tyrus Thomas
Gerald Henderson
After what was one of their best seasons in franchise history, the Bobcats went out with the smallest of bangs. Being manhandled by the Magic, the Bobcats newest majority owner (Michael Jordan) must now consider what is best for his team moving forward. It was mentioned many times this year on numerous broadcasts - the Bobcats made moves to win this year. That's why they traded away Okafor and agreed to take on Stephen Jackson's ugly looking long term deal.
But even while boasting one of the best defenses in the entire association, the Bobcats' struggle to score is what led to their demise. To be more specific, the fault really lies in their inability to score from the 4 and 5 positions. We all know Felton and Jackson can light it up from anywhere on the court, while Wallace attacks the rim relentlessly; but the Bobcats had no one that could attract a double from the block or the paint. This surely played a role in their horrendous 3 point shooting as well.
So enter Chris Bosh.
As Raptors fans, we would love an acquisition of Gerald Wallace or Stephen Jackson, but Bosh would not agree to play in Charlotte if that happened.
So looking elsewhere, the next thing that pops out is Tyson Chandler. Though his injuries have been well documented, it's his post presence and lane intimidation that's attractive to this Raps team. With a 13 million player option that he'll almost certainly pick up, it also turns into a rather large expiring for the Raps to play with. The question now is: Will Charlotte be willing to give up Chandler knowing he'd be perfect next to Bosh?
The two other players that I wouldn't mind seeing shipped off to the T-Dot are D.J. Augustin and Tyrus Thomas. Even though Felton didn't have the greatest of playoff performances, word is that the Bobcats were impressed enough with his season play to seriously consider re-signing him. So that once again leaves Augustin out of the equation. With Tyrus Thomas, we have a 6 million expiring that plays above the rim and would bring that defensive mentality this Raptors team sorely lacks.
My Preferred Scenario:
Raptors Trade Chris Bosh, Jose Calderon
Bobcats Trade Tyson Chandler (expiring), D.J. Augustin, Tyrus Thomas (expiring)
I'm actually liking this scenario better than I thought I would. Breaking it down, you'll notice that we could easily use Charlotte as a dumping grounds for Jose Calderon's contract (something the Raps are considering trying to get out of). At the same time, we pick up two players in Thomas and Chandler who will bolster our team defense to a respectable position. We could finally play Bargnani at his real position - PF - while having insurance in Thomas just in case we can't re-sign Amir. On top of all that, we get our hands on some really nice expiring money. Meanwhile, if Jordan chooses to re-sign Felton, Charlotte gets to throw out a line up on the court that includes Bosh/Wallace/Jackson/Felton. Combined with a filler centre, that's a guaranteed playoff team that could possibly win a round or two.
More Likely Scenario:
Raptors Trade Chris Bosh
Bobcats Trade Nazr Mohammed (expiring), Gerald Henderson, Tyrus Thomas (expiring), Future Draft Pick
Though this scenario isn't as enticing as the one above, it's still respectable in regards to the amount of expiring money we get back. Remember, in combination with Marcus Banks' and Reggie Evans' expiring deals, we could easily flip that to one of the many teams struggling financially for very good players in return. We also manage to get a nice wing prospect in Gerald Henderson. He's got basketball in his blood, was a lottery pick, a Duke product, and someone who could easily make something out of himself once he gets the playing time (only averaged about 8 minutes as a rookie last year). As for Charlotte, well, they get to boast a formidable starting 5 of Felton or Augustin/Jackson/Wallace/Bosh/Chandler. That's a nice combination of offense and defense if you ask me.